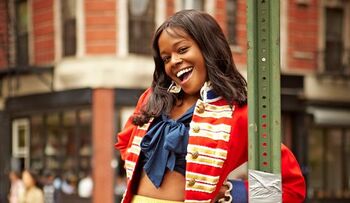 Azealia Amanda Banks
(born May 31, 1991) is an American rapper and singer. Originally from Harlem, New York, Banks at a young age pursued an interest in musical theatre before eventually becoming interested in a career as a recording artist. She adopted the pseudonym "Miss Bank$" and began releasing her music onto the internet in 2008.
Banks, is known for her gritty and hard rock flow which she raps over house beats. Other from her music, she is known for her twitter rants which brings her alot of attention, these rants include fights with Iggy Azealia, and Skai Jackson.
Ad blocker interference detected!
Wikia is a free-to-use site that makes money from advertising. We have a modified experience for viewers using ad blockers

Wikia is not accessible if you've made further modifications. Remove the custom ad blocker rule(s) and the page will load as expected.